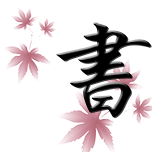 KakiYomiMasho is an app for learning how to read and write the Japanese Hiragana and Katakana alphabets. KakiYomiMasho helps you learn how to write Hiragana and Katakana by displaying the Rōmaji character(s) and then shows you how to draw the character in Hiragana and Katakana, including the stroke order. To test your memory and learning, you can turn off the Hiragana/Katakana display. KakiYomiMasho helps you learn how to read the Japanese alphabets by displaying the Hiragana/Katakana character and prompt you to type in the corresponding Rōmaji characters. Options include:
Learn to read and write Hiragana alphabet
Learn to read and write Katakana alphabet (paid version only)
Display both alphabets at once (paid version only)
Change next letter order: random, cycle I (a, e, u, i, o...), cycle II (a, ka, ga, sa,...), or ping pong (cycle I and then reverse)
Constrain the list of characters to learn to concentrate on the characters that give you the most trouble
By downloading, installing, or running this app, you agree to the terms of the End User License Agreement.
To download/buy from the Google Play Store, go to the KakiYomiMasho Paid or Free links.